Our Rural Houses
Check Availability & Personal Reviews On AirBnb
AirBnb W-Ends, This Week =29 of 52.
Mon 15 July - Sun 21 July →
W-End 30. of 2019 | 02 Aug 28 Jul
W-End 31. of 2019 | 09 Aug 04 Aug
W-End 32. of 2019 | 16 Aug 11 Aug
W-End 33. of 2019 | 23 Aug 18 Aug
4.8+ Overall Rating From: 5
Superhosts have a 4.8 or higher average overall rating based on reviews From: at least 50% of their AirBnb guests in the past year. Guests know they can expect outstanding hospitality.
10+ Stays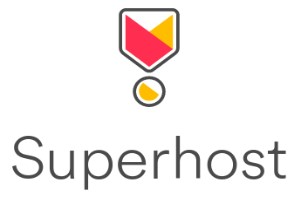 Superhosts have hosted at least 10 stays in the past year or, if they host longer-term reservations, 100 nights over at least 3 stays. Your guests can feel confident staying with an experienced host.
Zero Cancellations
Superhosts have no cancellations in the past year, unless there were extenuating circumstances. No cancellations means peace of mind for your guests as they plan.
90% Response Rate
Superhosts respond to 90% of new messages within 24 hours. When guests ask you questions, they know that a quick response is only a message away.