TERMS AND CONDITIONS:
Please Note:
Personal idefication is required on arrival, for all adults 16 years and over. NIE, NIF, Passport or valid Spanish driving licence. and has to be submitted to the Guardia Civil by us, known as the Libro de Viajeros , Visitors Book, and is a legal requirement
Information about this requirement can be downloaded and printed from here (PDF)
PRICES
Price is 25.00 euro per person, per night.
Minimum stay, 2 nights (see below)
Minimum price equivelent to 8 persons
Children of 3 years and less go free. (Sharing bed with parents/guardians)
Bookings through Airbnb.com and Booking.com may have additional commission charges
ACCESS AND KEYS
We will arrange some days before your arrival, a time and place to collect the keys. On arrival, there will always be a Caretaker in the Village who meets and accompanies guests up to the houses, and to hand over the keys. Clean bed linen and towels will be available in the bedrooms and clean towels in the bathrooms. We recommend you provide your own personal towels for the pool. The Caretaker will be available for anything that guests could need or for any consultation during the visit.
The houses is fully equipped with soap, toilet rolls, sheets, blankets, towels, kitchen equipment, cooking equipment, in a perfect state to be used by guests.
The normal consumption of Electricity, Gas and Water is included.
VISITORS REGISTRTION
It is a legal requirement in Spain that we register adults over 16, including those of their guests, and their personal data in the Civil Guard, which must be presented upon arrival. This includes, depending on your nationality, your name, passport, driver's license, European identification card, date of birth and length of stay. Only registered guests can remain on the property and we are obliged to notify the Civil Guard otherwise.
HEALTH AND SAFETY

PETS such as dogs, cats and vietnamese pigs (we did have one) are not permitted on the grounds of allergies
Pool and Garden maintenance is carried out in accordance to health and safety regulations, however personal safety is the sole responsibility of the tenant/s. Children are not permitted to use to the Pool or Pool Garden without being accompanied and under the supervision of an adult. No diving, no jumping into and no running around the pool, no undesirable behaviour in the pool. Children who cannot swim must use a suitable flotation device (such as arm-bands).
Candles, Fires, Naked Flames are prohibited. Cooking is only permitted in the kitchens and BBQ facility (installed in the Pool Garden). Smoking is only permitted in the Salons and Pool Garden (preferably not at all) and any resulting damage from smoking is the responsibility of the tenant.
During Summer months town water is precious, please be conservative with the pool shower and do not run hoses or attempt to top-up the pool with town water. (As sanctioned by the Town Hall, abuses may result in a fine) However the Finca has it\'s own additional water supply, you should consult with the gardener if in doubt.
On the Finca, Camping, Fires, Naked Flames or Smoking are not permitted. Fruit Trees, Vegetable Plots etc are for your enjoyment and pleasure, please respect the work which has been undertaken, and ask the gardener before picking flowers, fruits or vegetables. Please respect the boundaries and neighbours.
Firewood for the Stove and Fireplaces, Charcoal for the BBQ are not supplied, but can be arranged by request to the Caretaker.
MINIMAL STAYS:
The minimal stays will be two nights in all times of the year, except:
bridges(*), national holidays, regional holidays, local holidays and new years eve. (3-7 nights depending on how the holidays fall in the week),
festive such as Holy Week (Easter) and Christmas (7 nights),
and high summer period, July, August and 1st fortnight of September (7 nights).
(*) A Bridge is where two or more bank/school holidays appear in a week.
The house will be available for used from 18:00. of the day of arrival and will have to be vacated before 12:00 midday of the day of exit, unless as otherwise arranged. When possible, and we do not have a same day changeover, we can be more flexible, but would only know a few days in advance of this.
PRICES: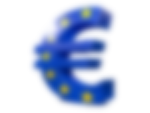 The released prices have validity until December 31 of 2023 except new administrative requirements or error of publishing.
The tariff which appear in the attached table of prices, applies to the stated number of beds per person, available in normal letting conditions.
Supplements apply per person where additional beds are supplied on request, above he normal capacity of the bedrooms (ie: double sofa beds, single beds).
Additional numbers above the fixed accommodation requirements must be requested. No Persons other than persons registered may, enter or be admitted to the property, infringements may result in an eviction notice of those persons or all persons on the premises.
Our prices include all Taxes:
FORM OF PAYMENT:
The reservation remains confirmed when a deposits 40% of the price of the house, or the whole price of the rental, in any case the totality will have to be paid before occupation of the establishment.
The form of payment are: - Bank Transference:
(Bank details will be sent to you on request)
Credit card bookings are only available through Airbnb.com or Booking.com
Always to send the written proof of the revenue or transference by fax or email, in the 24:rs following to having done the reservation, otherwise it will not be considered to be confirmed.
BOOKING CONFIMATION:
Your direct booking or enquiry with us will be confirmed by contract (Bono), which will be sent by email or WhatsApp.
Your booking will be activated on confirmation of reciept to this doucment.
ANNULMENTS:
In case of the cancellation of the reservation,
the following expenses apply to low season:
- 15 days or more before arrival date: Minimal expenses (*) .
- From 14 to 7 days before the arrival date: 5%.
- From 6 until 4 days before the arrival date: 15%.
- From 3 until 2 days before the arrival date: 40%.
- From 1 until 0 days before the arrival date: 100%.
* minimal Expenses for administration 60 euro.
In case of the cancellation of the reservation,
the following expenses apply to high season:
(June to 1st fortnight of September), bridges, Holy Week,
Christmas (24/12-09/01) and national holidays:
- 30 days before the arrival 15%,
- 15 to 10 days before the arrival 40%,
- 15 to 9 days before the arrival 40%,
- 9 days before the arrival 100%.
IMPORTANT NOTES:
- The client is full and exclusively responsible of doing the correct declaration of the number of persons that are to occupy the house (including the children), anyone that is of age, on having carried the reservation out. It is here warned that the administration can legally refuse to admit the entry of those persons not declared, or evict them, without recourse.
- The collection of keys to be done before 22:00. unless otherwise arranged and agreed. If this is not respected the client risks not being able to spend the night of arrival in the property. - In certain occasions and for reasons of assurance at the discretion of the Caretaker, at various dates or additional number of persons who inhabit the establishment, a deposit for 100 Euro may be required, if no anomaly arises, the deposit will be returned in full on departure.
ANOMALIES OR SHORTCOMINGS:
The anomaly or shortcomings that the client could find in the rented property should be communicated as soon as possible, and always during the stay, to the manager or to the agency in the destination. We will address and solve quickly any anomaly or shortcoming and will proceed at a rate considered suitable, whenever the anomaly or shortcomings causes are verified. Any claim carried out, after leaving the property, will not be able to be attended for lacking the most elementary criteria that could proceed with the claim.
ACCEPTANCE OF CONDITIONS:
The fact of taking part in the product offered in the present catalogue supposes the express acceptance on the part of the client of each and everyone of the general conditions. For the knowledge of all the claims that could be formulated, both the client and/or the organising agency, they surrender to the jurisdiction of the courts of Ronda, Malaga, with resignation to any other jurisdiction.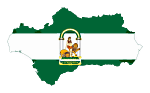 Welcome to Clarinda Parques S.L. TOC
These terms and conditions outline the rules and regulations for the use of Clarinda Parques S.L.'s Website.
Clarinda Parques S.L.
is located at:
Avenida Havaral 14 , Juzcar
Malaga - 29462, Spain.
CIF ES-B92565522
Clarinda Parques S.L. informs users of the website that complies with current Spanish legislation and, in particular, with REGULATION (EU) 2016/679 OF THE EUROPEAN PARLIAMENT AND OF THE COUNCIL of April 27, 2016, on the Protection of Data of Character Person and the Organic Law of Protection of Personal Data (hereinafter, LOPD) and Law 34/2002 of July 11 Services of the Information Society and Electronic Commerce (hereinafter, LSSICE).
By accessing this website we assume you accept these terms and conditions in full. Do not continue to use Clarinda Parques S.L.'s website if you do not accept all of the terms and conditions stated on this page.
The following terminology applies to these Terms and Conditions, Privacy Statement and Disclaimer Notice and any or all Agreements: "Client", "You" and "Your" refers to you, the person accessing this website and accepting the Company's terms and conditions. "The Company", "Ourselves", "We", "Our" and "Us", refers to our Company. "Party", "Parties", or "Us", refers to both the Client and ourselves, or either the Client or ourselves. All terms refer to the offer, acceptance and consideration of payment necessary to undertake the process of our assistance to the Client in the most appropriate manner, whether by formal meetings of a fixed duration, or any other means, for the express purpose of meeting the Client's needs in respect of provision of the Company's stated services/products, in accordance with and subject to, prevailing law of Spain. Any use of the above terminology or other words in the singular, plural, capitalisation and/or he/she or they, are taken as interchangeable and therefore as referring to same.
Cookies
We do not currently employ the use of cookies, but may do so in the future. By using Clarinda Parques S.L.'s website you consent to the use of cookies in accordance with Clarinda Parques S.L.'s privacy policy.
Most of the modern day interactive web sites use cookies to enable us to retrieve user details for each visit. Cookies are used in some areas of our site to enable the functionality of this area and ease of use for those people visiting. Some of our affiliate / advertising partners may also use cookies.
Cookies and links
We DO NOT use Facebook or Google Analytics third-party audience data, such as age, gender and interests, because we do not need to understand or exploit our customers' behaviour and we do not work with companies that collect and exploit information about their online activities to provide targeted advertising to their interests and preferences. . For example, you will not see certain ads on other websites because we have do not have any contracts with Google and other similar companies that target ads based on the information we have not collected, including information that was not collected through automated means (such as cookies, web beacons and technologies similar). We frown upon these companies also use automated technologies to gather information when they click on our pages, which helps track and manage the effectiveness of their marketing efforts.
Your personal data
We will keep your data from enquiries and bookings while maintaining the purpose for which they were collected and do not request the cancellation of the same from our files. When it is no longer necessary for that purpose or we request the cancellation of the same, we will keep blocked those data that may be necessary during the legally established deadlines to address any question regarding your treatment, up to a maximum of 5 years. After the legal deadlines, the personal data will be deleted adopting the adequate security measures that guarantee the total destruction of the same.
License
Unless otherwise stated, Clarinda Parques S.L. and/or it's licensors own the intellectual property rights for all material on Clarinda Parques S.L.. All intellectual property rights are reserved. You may view and/or print pages from http://www.clarindaparques.com/ for your own personal use subject to restrictions set in these terms and conditions.
You must not:
Republish material from http://www.clarindaparques.com/
Sell, rent or sub-license material from http://www.clarindaparques.com/
Reproduce, duplicate or copy material from http://www.clarindaparques.com/
Republish material from http://www.retarta.com/
Sell, rent or sub-license material from http://www.retarta.com/
Reproduce, duplicate or copy material from http://www.retarta.com/
Republish material from http://www.callepilar.com
Sell, rent or sub-license material from http://www.callepilar.com
Reproduce, duplicate or copy material from http://www.callepilar.com

Redistribute content from Clarinda Parques S.L. (unless content is specifically made for redistribution).

Hyperlinking to our Content

The following organizations may link to our Web site without prior written approval:

Government agencies;
Search engines;
News organizations;
Online directory distributors when they list us in the directory may link to our Web site in the same manner as they hyperlink to the Web sites of other listed businesses; and
Systemwide Accredited Businesses except soliciting non-profit organizations, charity shopping malls, and charity fundraising groups which may not hyperlink to our Web site.

These organizations may link to our home page, to publications or to other Web site information so long as the link: (a) is not in any way misleading; (b) does not falsely imply sponsorship, endorsement or approval of the linking party and its products or services; and (c) fits within the context of the linking party's site.
We may consider and approve in our sole discretion other link requests from the following types of organizations:

commonly-known consumer and/or business information sources such as Chambers of Commerce, American Automobile Association, AARP and Consumers Union;
dot.com community sites;
associations or other groups representing charities, including charity giving sites,
online directory distributors;
internet portals;
accounting, law and consulting firms whose primary clients are businesses; and
educational institutions and trade associations.

We will approve link requests from these organizations if we determine that: (a) the link would not reflect unfavorably on us or our accredited businesses (for example, trade associations or other organizations representing inherently suspect types of business, such as work-at-home opportunities, shall not be allowed to link); (b)the organization does not have an unsatisfactory record with us; (c) the benefit to us from the visibility associated with the hyperlink outweighs the absence of ; and (d) where the link is in the context of general resource information or is otherwise consistent with editorial content in a newsletter or similar product furthering the mission of the organization.

These organizations may link to our home page, to publications or to other Web site information so long as the link: (a) is not in any way misleading; (b) does not falsely imply sponsorship, endorsement or approval of the linking party and it products or services; and (c) fits within the context of the linking party's site.

If you are among the organizations listed in paragraph 2 above and are interested in linking to our website, you must notify us by sending an e-mail to
Please include your name, your organization name, contact information (such as a phone number and/or e-mail address) as well as the URL of your site, a list of any URLs from which you intend to link to our Web site, and a list of the URL(s) on our site to which you would like to link. Allow 2-3 weeks for a response.

Approved organizations may hyperlink to our Web site as follows:

By use of our corporate name; or
By use of the uniform resource locator (Web address) being linked to; or
By use of any other description of our Web site or material being linked to that makes sense within the context and format of content on the linking party's site.

No use of Clarinda Parques S.L.'s logo or other artwork will be allowed for linking absent a trademark license agreement.

Iframes

Without prior approval and express written permission, you may not create frames around our Web pages or use other techniques that alter in any way the visual presentation or appearance of our Web site.

Reservation of Rights

We reserve the right at any time and in its sole discretion to request that you remove all links or any particular link to our Web site. You agree to immediately remove all links to our Web site upon such request. We also reserve the right to amend these terms and conditions and its linking policy at any time. By continuing to link to our Web site, you agree to be bound to and abide by these linking terms and conditions.

Removal of links from our website

If you find any link on our Web site or any linked web site objectionable for any reason, you may contact us about this. We will consider requests to remove links but will have no obligation to do so or to respond directly to you.

Whilst we endeavour to ensure that the information on this website is correct, we do not warrant its completeness or accuracy; nor do we commit to ensuring that the website remains available or that the material on the website is kept up to date.

Content Liability

We shall have no responsibility or liability for any content appearing on your Web site. You agree to indemnify and defend us against all claims arising out of or based upon your Website. No link(s) may appear on any page on your Web site or within any context containing content or materials that may be interpreted as libelous, obscene or criminal, or which infringes, otherwise violates, or advocates the infringement or other violation of, any third party rights.

Disclaimer

To the maximum extent permitted by applicable law, we exclude all representations, warranties and conditions relating to our website and the use of this website (including, without limitation, any warranties implied by law in respect of satisfactory quality, fitness for purpose and/or the use of reasonable care and skill). Nothing in this disclaimer will:

limit or exclude our or your liability for death or personal injury resulting from negligence;
limit or exclude our or your liability for fraud or fraudulent misrepresentation;
limit any of our or your liabilities in any way that is not permitted under applicable law; or
exclude any of our or your liabilities that may not be excluded under applicable law.

The limitations and exclusions of liability set out in this Section and elsewhere in this disclaimer: (a) are subject to the preceding paragraph; and (b) govern all liabilities arising under the disclaimer or in relation to the subject matter of this disclaimer, including liabilities arising in contract, in tort (including negligence) and for breach of statutory duty.

To the extent that the website and the information and services on the website are provided free of charge, we will not be liable for any loss or damage of any nature.

Legislation and applicable jurisdiction

The present conditions of access and use of the website are subject to the Spanish legal system.
For the resolution of any divergence in the interpretation and / or fulfilment of the present conditions of access and use of the Web page, the User and CLARINDA PARQUES S.L., renouncing their own jurisdiction, submit to the jurisdiction and competence of the Courts and Courts of Malaga, Spain.

AirBnb

Added Fees
Airbnb imposes a number of additional fees (as, of course, do hotels and other lodging providers). Guests pay a guest service fee of 0% to 20% on top of the reservation fee, to cover Airbnb's customer support and other services. Prices display in the currency the user selects, provided Airbnb supports it. Banks or credit card issuers may add fees if applicable.
And, while listings are free, Airbnb charges hosts a service fee of at least 3% for each reservation, to cover the cost of processing the transaction.

Taxes
Both hosts and guests from the European Union, Switzerland, and Norway may be subject to a value-added tax (VAT). And depending on their location, hosts may be subject to rental income taxes. To assist with U.S. tax compliance, Airbnb collects taxpayer information from hosts so they can provide an account of their earnings each year via 1099 and 1042 forms.
Please check the Terms and conditions on AirBnb for your full protection.

Reminder

These conditions are valid from the date of its last update. CLARINDA PARQUES S.L. reserves the right to modify them at any time and without notice, in which case they will come into force as of their publication and will be applicable to all Users of the portal from that date. Therefore, CLARINDA PARQUES S.L. recommends to the Users that every time they want to enter and make use of the Web page read carefully the contents of this "Legal Notice".