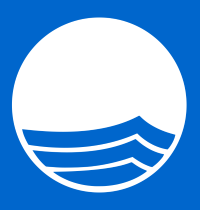 Destinos Populares
Los Costas y Playas
The coasts of Andalucia include:
The Costa del Sol, The Costa de la Luz and the Costa Tropical.
All are within easy reach for a day trip by car, from the Genal Valley.

Jubrique to Estepona on the Costa del Sol from 45 minutes.
Jubrique to Tarifa on the Costa de la Luz from 1 h 50 minutes.
Jubrique to Nerja on the Costa Tropical from 2 h 40 min.

Alpandeire to San Pedro on the Costa del Sol from 1 h 20 minutes.
Alpandeire to Tarifa on the Costa de la Luz from 2 h.
Alpandeire to Nerja on the Costa Tropical from 2 h 30 min.
---
Costal del Sol - Malaga - Mediterranean Sea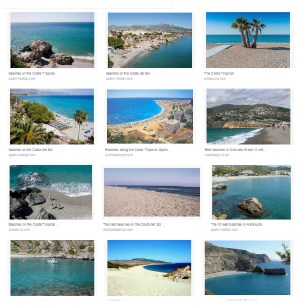 Washed by the Mediterranean Sea, the Costa del Sol extends along more than 150 kilometres of coastline in the province of Malaga, in the southern Iberian Peninsula. Its name, the "Coast of the Sun", is not due to mere chance: with over 325 sunny days a year and a benevolent climate, this is a paradisiacal place with beaches to suit all tastes.
Starting at the Maro cliffs, and extending through Nerja, with its Balcón de Europa viewing point and cave; delightful Torrox; stately Vélez-Málaga; attractive Rincón de la Victoria; the magnificent capital; the famed Torremolinos; Benalmádena, Fuengirola, Mijas, Marbella, Estepona, Manilva and peaceful Casares, the Costa del Sol is a dream location for a holiday where the possibilities are endless.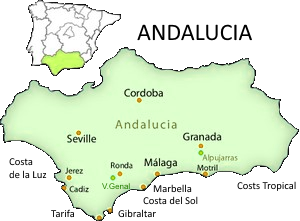 Each beach has its own charms. Some are livelier, others are quieter and more solitary; some are absolutely untouched and others have the most modern services. You will surely find your own personal paradise on the Costa del Sol.
From the western coast of Cadiz to Nerja, on the border with the province of Granada, there is an area where tourism is highly developed. The waters are calm, warm and transparent, and the scenery is beautiful and varied, as many beaches are set between the mountains and the sea.
A large percentage of the total accommodation available in Andalusia is concentrated on the western Costa del Sol. There are many tourist services of all types, including berths for sporting boats at 13 marinas and yacht clubs, as well as golf courses, all types of sports facilities, casinos and a myriad of leisure and entertainment options.
Credit:
Full list of Costa del Sol Beaches
Video - The Costa del Sol
---
---
Costa de la Luz - Cadiz - West of Malaga - Atlantic Ocean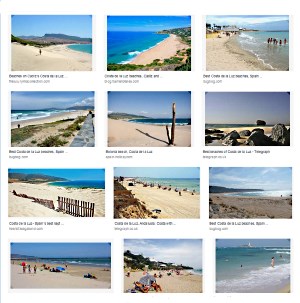 Its location at the southernmost point of the Iberian Peninsula and its outstanding climate have made it an object of desire for millennia, coveted by the Tartessians, Phoenicians, Greeks, Romans, Visigoths and Moors. There is one attraction after another along these 200 km of the peninsula's finest golden sands.
Sanlúcar de Barrameda is at the mouth of the Guadalquivir River, the natural channel along which major cultures and civilisations have travelled, leaving behind their indelible marks. Its exceptional location opposite Doñana National Park, Spain's most important Biological Reserve, makes it an ideal starting point for visitors who want to reach this nature area. The popular Bajo de Guía Beach is where its famous horse races are held every year.
Chipiona, Rota, El Puerto de Santa María, Puerto Real, Chiclana, Conil, Barbate and Tarifa are some of the main towns and cities, with spacious beaches, tourism infrastructures and clear waters.
These areas are perfect for windsurfing, while underwater fishing is also popular in the crystalline waters off the numerous beaches: Los Lances, Bolonia, Punta Paloma, de la Plata, Valdevaqueros and Torre de la Peña.
Credit: Full list of Costa del la Luz Cadiz Beaches
Video - The Costa de la Luz
---
---
Costa Tropical - Granada - East of Malaga - Mediterranean Sea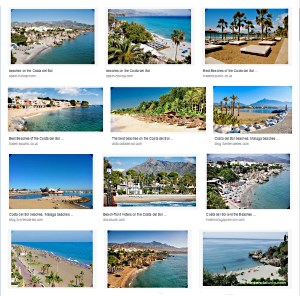 The Costa Tropical, situated between the Costa del Sol and the Almería Coast, is on an exceptional strip of land with unmatched conditions and attractions for an excellent holiday.
Its Mediterranean location and its proximity to northern Africa and the Sierra Nevada Mountains, with the highest peaks on the Iberian Peninsula, protect this coastline from cold winds from the north. A sub-tropical microclimate, with 320 sunny days a year and an average temperature of around 20º C, makes it possible to grow tropical fruits on the lush fertile plains.
Cliffs, coves and broad beaches make up the landscape of this coast, coveted and conquered by numerous settlers, including Phoenicians, Romans and Moors, who vied for it and left the imprint of their cultures.
There are five tourist centres on the Costa Tropical: Almuñécar (La Herradura), Salobreña, Motril, Castell de Ferro and La Rábita. All have good tourism infrastructures and are ideal for a number of sports, including windsurfing, surfing, scuba diving, fishing, sailing, water skiing, golf, tennis, squash, horse riding, etc. The Sierra Nevada Mountains, at an altitude of 3,400 m and just 40 km from the coast, are the perfect place for alpine skiing and mountaineering.
You will also find everything from marinas and places where you can take part in a multitude of water sports to spectacularly beautiful cliffs and secluded natural coves, as well as some outstanding beaches.
Credit: Full list of Costa del la Luz Cadiz Beaches
Video - The Costa Tropical
---
---
Costa del Sol
---
---
Costa de la Luz
---
---
Costa Tropical
---
---